College Within Reach – Site Liaison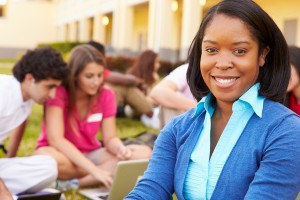 The College Within Reach 4-H National Mentoring Program pairs adults with youth in military connected families to support them in learning about planning for what they decide to do beyond high school related to their education and careers.
If you have the ability to serve as a local resource for mentors, mentees, parents/guardians, or program staff, you might be interested in serving as a site liaison for the program. The site liaison aids in coordinating meeting sites or providing assistance with other information and logistics to support mentoring meetings.

Major Responsibilities:       
Site liaison or designated staff is available during designated mentor/mentee meeting times to provide any necessary needs
Plan, organize and implement meeting time and locations for mentors and mentees
Participate with mentors, mentees and families in regional meetings and events
Serve local resource for mentor/mentee pairs in the area
Coordinate with program manager to conduct events for mentors/mentees in location
Coordinate location site for mentor and mentee to conduct meetings
Commit to program for one full year
Qualifications:
Successfully complete application and screening process for program
Comfortable using technology for reporting and communication
Ability to communicate with people of varied backgrounds and education levels
Training and Preparation:
Participate in online site liaison training
Participate in program kickoff event